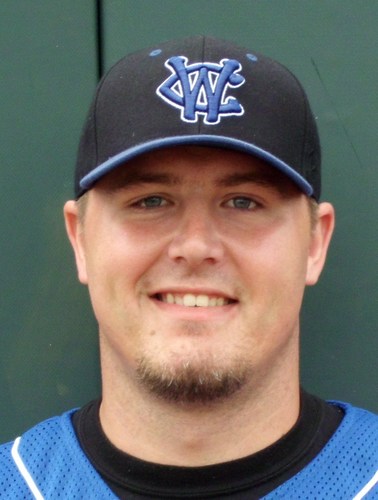 CRESTWOOD, IL – Matt Jernstad outdueled Traverse City's David Nathanson Thursday night as both pitchers went the distance in a 2-1 ThunderBolts victory at Standard Bank Stadium. The win was the Bolts' fifth straight against the Beach Bums.
Windy City got off to a strong offensive start, scoring in the first inning when Brandon Anderson singled and was bunted to second base before Mike Torres knocked him in on a base hit. That was all the ThunderBolts would get for a while, though, as Nathanson, making his first start for the Beach Bums since 2009 after a year and a half in the American Association, kicked into gear to post six straight zeroes on the scoreboard.
Jernstad, meanwhile, allowed his first run before he gave up his first hit. He walked Zach Pace to lead off the fourth inning. He then appeared to have the Beach Bum picked off, but he threw the ball away and allowed Pace to reach second base. He advanced to third on a groundout and scored on a Jose Vargas sacrifice fly.
Despite some early control problems, Jernstad settled down and only found himself in trouble one more time. In the seventh, the Beach Bums came up with back-to-back two-out singles, but on the second hit, Hector Bernal was thrown out at third base to end the inning.
In the bottom of the eighth, with the score still tied at one, Quentin Luquette led off with a bunt single. Anderson sacrificed him to second and he reached third on a Chase Porch groundout. That left the RBI chance to Torres with two outs and he delivered, singling up the middle to give Windy City the 2-1 lead.
Jernstad pitched a perfect ninth to wrap up the victory and his league-leading fifth complete game of the year. He improved to 5-6. Nathanson also pitched a complete game, taking the loss (0-1).
Windy City goes for the sweep on Friday night, Budweiser Fill 'R Up Friday at Standard Bank Stadium. Dustin Williams (8-3) will get his second chance to become the Frontier League's first nine-game winner and he'll be opposed by Matt Smith (0-4). The game is set to begin at 7:05 and can be heard on WXAV 88.3 fm and WXAV.com.