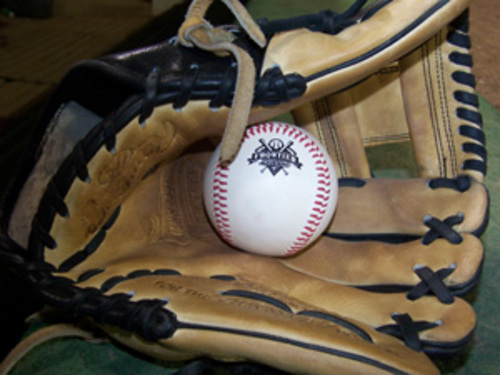 (ROCHESTER, MI) – In a pair of one-run games, the ThunderBolts dropped game one on an Oakland County Cruiser walk-off hit before narrowly holding on in game two, 6-5.
The Bolts scored in the first inning of game one when Zach Aakhus's single drove in Brandon Anderson. Their lead was quickly lost, though, as Oakland County scored once in each of the first three innings to take the 3-1 advantage.
The ThunderBolts fought back with a run in the fourth and one in the sixth. Michael Torres's double drove in JT Restko for the second score and Restko's sacrifice fly brought home Gilberto Mejia to even the score.
In the seventh, with Andrew Werner aiming for his league lead-tying 12th win, the leadoff man walked and the Bolts called on Ryan Quigley. After two more walks, one intentional, the bases were loaded for Kyle Manus. He lined one up the middle off the glove of Quigley, scoring Bobby Andrews to deliver a 4-3 win to the Cruisers.
Werner took the loss (11-5) while the win went to P.J. Sochi (3-0).
The Bolts got their revenge in game two. On the second to last day of the season, Mejia hit his first home run in the first inning. Once again, though, Oakland County responded with early runs. They scored twice in the first and twice more in the third off Tom Mueller to take the three-run lead.
Unconventionally, the Bolts came back using the longball. Restko's two-run shot in the fourth brought them to within one and Nick Kuroczko's solo homer gave the Bolts the lead in the sixth. They had previously tied the game in the fifth when Mejia doubled and Ryan Basham doubled him in. Basham, who sat out the first game, made a difference in game two.
Zach Pace tied the game once more in the bottom of the sixth on an RBI single, but in the seventh, Zach Aakhus hit a one-out double before three straight walks put Windy City back on top.
Against Quigley in the bottom of the inning, the Cruisers put the winning run on, but with runners on second and third, Quigley struck out Mike Epping for the win.
Greg Johnson pitched the sixth inning for the win (2-0) and Donald Howell took the loss (2-1). It was Quigley's first save. The loss for Oakland County drops Travers City's wild card magic number to one.
The division champion ThunderBolts finish the season Sunday against the Cruisers at 1:00 CDT. Brent Solich (8-6) takes the mound against Kevin Asselin (9-3). The game can be heard on WXAV 88.3 fm and wxav.com. The playoffs begin Thursday at 7:05 at Standard Bank Stadium.