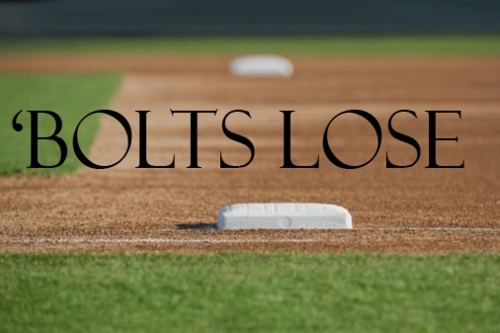 Behind a solid bullpen effort and a big third inning hit by Chase Burch, the Traverse City Beach Bums knocked off the Windy City ThunderBolts 4-3 on Tuesday afternoon at Standard Bank Stadium.
The ThunderBolts scored first in the first inning when Gilberto Mejia came in to score from third on a C.J. Ziegler error, but the Beach Bums took the lead in a three-run third and did not relinquish it. The big hit in that inning was a 2-RBI double by Chase Burch.
After the ThunderBolts got an RBI single from Tim Alberts, Traverse City scored one more time when Michael Diaz hit a sacrifice fly in the fourth to go up 4-2. The Bolts had their chances after that. They put two men aboard in the fifth to chase starter Ryan Platt from the game. But Andrew Paulauskas struck out Tim Alberts to end the threat. Windy City scored their final run in the bottom of the eighth when Ryne White scored on a Donnie Ecker sacrifice fly. J.T. Restko then stood at second with two outs when Traverse City made another call to the bullpen. David Slovak got Kent Gerst to groundout to end that threat. The ThunderBolts got one more chance in the ninth when Gilberto Mejia doubled with two outs, but he was stranded at second when Mike Torres grounded out to first.
Both bullpens were fantastic with Traverse City getting contributions from Paulauskas, Slovak and Scott Mueller who picked up the save. The ThunderBolts got four innings of one-hit ball from Ricky Meinhold and Bradley Blanks. Brent Solich took the loss falling to 0-1 and the winner was Paulauskas (1-0).
The same two teams play another day game tomorrow at 11:05. Matt Jernstad takes the mound for Windy City against Kevin Reese. The game will air on WXAV 88.3 fm with pregame at 10:45.