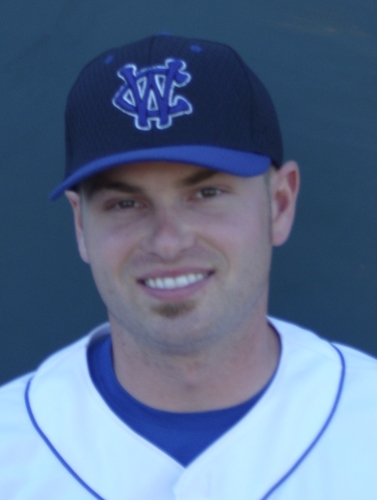 The Windy City ThunderBolts scored six runs in a decisive second inning as the Bolts downed the Gateway Grizzlies in a rain shortened game 7-3.
With the win, the ThunderBolts moved 0.5 games ahead of idle River City for the final Wild Card spot. The Rascals had a doubleheader rained out at Rockford. Those games will not be made up.
The ThunderBolts were able to plate a run in the first inning as with two out, Gilberto Mejia, who had walked, moved to second on a single and to third on a sacrifice bunt, came in to score on a wild pitch from Jamie Arneson for a 1-0 Windy City lead.
It was just the beginning for the Bolts as in the second, the first three hitters reached, all on bunt singles. Mejia was the next to the plate. After falling behind 0-2, the second baseman was able to coax a walk, forcing home Tyler Farrar for a 2-0 WC edge. Robert Perry stood in the batters' box next and laced a single into left, bringing home Dan Jordan and Guillermo Martinez for a 4-0 advantage. The ThunderBolts would bring home three more runs in the inning, sending 12 men to the plate overall in pushing the advantage to 7-0.
Gateway would score two in the third on a wild pitch and a groundout. After that, Ross Stout would settle in and retire the next 12 batters in a row before Jareck West doubled and Alex Kerins singled to score a Grizzlies run and cut the lead to 7-3. Windy City would get one more time at bat in before the rains came and halted proceedings.
Ross Stout (12-4) picked up the win in a complete game effort allowing three runs on four hits. It was the fifth complete game of the season for Stout and the 11th of his Frontier League career, tying him for seventh all time in FL history and equals the top total in Cheetahs/ThunderBolts history with Tim Pulizzano. It was also his 23rd career FL victory, making him the active leader, breaking the tie he had held with Ryan Bird of Southern Illinois. Jamie Arneson (5-1) took the loss allowing all seven runs in 1+ inning.
Evansville now comes to town for a three game set. Dustin Pease (10-6, 4.17) will start the game for Windy City against John Ducey (3-9, 5.85) for the Otters. It is Latino Family night at Standard Bank Stadium. Windy City will be hosting a bus trip to Rockford for the final regular season home game on Sept 6. Tickets for the trip are $60 and include transportation to and from the game, a sandwich from Jimmy John's and beverages on the bus. To book your spot on the bus, contact Steve Lorenz in the ThunderBolts office. For game times, information or tickets, call 708-489-BALL or visit the team's website at
www.wcthunderbolts.com