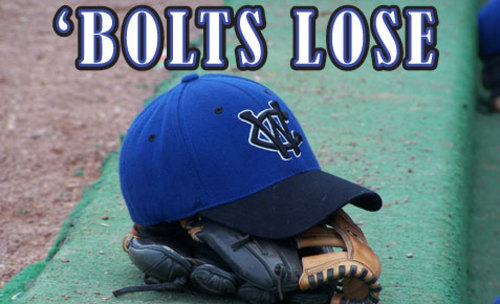 AVON, OH – The Windy City ThunderBolts ended a long scoreless streak with an eighth inning run, but it was not enough as they fell to the Lake Erie Crushers 5-1 at All Pro Freight Stadium Thursday night. It wrapped up a three-game sweep for Lake Erie.
The Crushers did most of their damage in the third inning. With one out, Max Casper singled and Andrew Davis hit his tenth home run of the year to make it 2-0. Two batters later, Daniel Bowman hit a two-out single and Russell Moldenhauer followed with the second two-run homer of the inning, making the score 4-0.
Lake Erie added to their lead in the fifth inning. Daniel Bowman led off with a double and eventually scored on Emmanuel Quiles's RBI single to give the Crushers a 5-0 advantage.
The ThunderBolts ended their 30-inning scoreless streak in the top of the eighth inning. Andrew Brauer led off with a double, moved to third on a Doug Joyce flyout and scored on C.J. Gillman's RBI groundout.
The Bolts got good work out of their bullpen as Jake Roberts, Tyler Claburn and Michael Click combined to throw 3.2 scoreless innings.
Dave Middendorf (6-3) threw just 82 pitches in eight innings for Lake Erie. He allowed one run on four hits, picking up the win. Travis Tingle (3-3) took the loss. He gave up five runs on nine hits in 4.1 innings.
The ThunderBolts will return home on Friday to begin a nine-game homestand that will carry them through the end of the season's first half. The first team through Crestwood will be the Traverse City Beach bums. Game one will feature Brian Oliver making his ThunderBolts debut against Traverse City's Scott Dunn (8-0, 1.92). It is Budweiser Fill 'R Up Friday at Standard Bank Stadium for the 7:05 first pitch. Those not in attendance can hear the broadcast on wcthunderbolts.com.