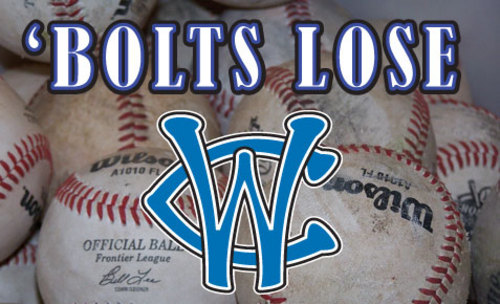 ROCKFORD, IL—Travis Tingle and Drew Rucinski battled all night long for an old-fashioned pitcher's duel Friday night in Rockford, but the Aviators (2-15) strung together two runs in the 8th inning to edge the ThunderBolts (5-14) 2-0 in the opening game of the series.
Tingle did not allow a hit until the fourth inning when Matt Greener led off the frame with a single. Tingle escaped that inning with the bases loaded and no runs.
Rucinski allowed a base hit in the 3rd inning, but through seven innings only let up a walk along with the single.
Windy City didn't call to the bullpen until the 7th inning when Tingle came out with one on and one out. Tyler Claburn was able to get Evan Button to fly out and on the play Joseph Taylor was doubled up.
The following inning proved to be the most crucial for both teams in the scoreless tie. The ThunderBolts stranded runners at second and third in the top of the 8th, and Rockford took advantage in the bottom half. Claburn allowed the first two hitters on with a walk and a double, which brought in Michael Click. Click gave up a single to Greener breaking the tie 1-0 Aviators. Two batters later Jereme Milons singled as well, plating Kenny Bryant.
Drew Rucinski earned his first win of the season (1-3) after going 8.1 innings, with no runs, and 11 strikeouts. Nick Cicio (1) got the save. Tyler Claburn picked up his first loss of the year (1-2). The ThunderBolts and Aviators will resume this series Saturday night at 7:05 p.m. The broadcast can be heard on 88.3 FM WXAV and wxav.com.