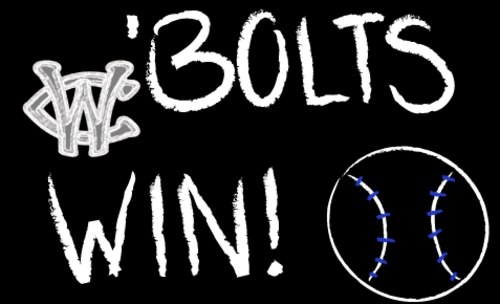 JOLIET, IL - Todd Privett threw a complete game shutout and the Bolts defeated the Joliet Slammers 5-0 at Silver Cross Field Friday night. The win gave the ThunderBolts a series victory and a 5-4 road trip.

The ThunderBolts got things started in the second inning with a leadoff single by Chris Wade. After a Ryan Basham strikeout the Bolts' got six straight singles. Nick Kuroczko started the scoring with an RBI single to score Wade. Brandon Anderson followed that up with an RBI single of his own. Then Mike Torres singled, but Anderson was thrown out at the plate trying to score. The scoring was capped with a Zach Aakhus RBI single followed by a Devin Sheperd single. Windy City would not score again after the second, but it would be more than enough for Todd Privett.
Starting pitcher Todd Privett was outstanding in his eighth start of the season for the Bolts'. Privett threw a complete game shutout with no walks and nine strikeouts, which was a season high for the starter. Privett was dominant throughout the game and had a stretch of eleven straight retired batters. Privett got some help on a stellar defensive play in the sixth by Chris Wade when he went back to his left and layed out for a fly ball that popped out of his glove, but ended up in Wade's bare hand before it was able to hit the ground. Privett was still going strong in the ninth when he struck out the last two Slammers of the game.
The ThunderBolts will return home tomorrow night to play the Lake Erie Crushers at 7:05pm for Irish Night at Standard Bank Stadium. Bryant Cotton (2-2, 7.24) will get the start for Windy City and he will be opposed by Andrew Weeks (3-3, 5.06) for the Crushers.

Box Score