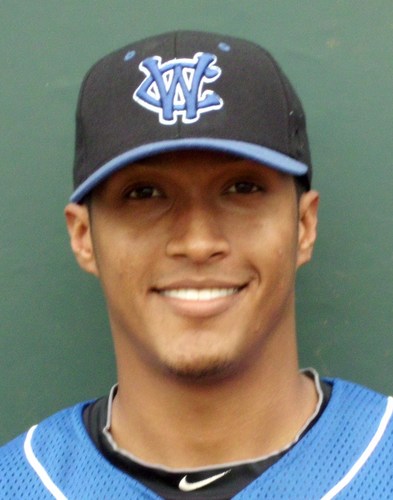 CRESTWOOD, IL – Bryant Cotton carried a no-hitter into the seventh inning, and ended up with his best start of the season, defeating the Rockford RiverHawks 7-2 Wednesday night to finish a sweep at Standard Bank Stadium.
Neither team had a hit until the third, when Nick Kuroczko and Mike Torres dropped down back-to-back bunt singles. On Torres' hit, Rockford pitcher Matt Zoltak's throw went into right field, allowing the runners to move up to second and third. They scored on a Brandon Anderson sacrifice fly and Zach Aakhus ground out, respectively.
The Bolts carried their two-run lead into the fifth, when they broke the game open. Torres and Anderson each singled in front of Aakhus, who doubled them both in. Aakhus scored on a Ryan Basham base hit.
The barrage continued in the sixth. With two outs, Kuroczko doubled and Torres singled him in. After an Anderson walk, Aakhus picked up his fourth RBI of the night, scoring Torres on a single.
Meanwhile, Cotton was dominant on the mound. He walked David Cooper with one out in the first, and then retired the next 19 batters in succession. The RiverHawks finally collected their first hit with two outs in the seventh on a Matt Greener ground ball to the left side. Chris Wade made a diving play on it, but Greener beat the throw to first.
Overall, Cotton pitched eight innings, allowing two runs on just three hits. Elvin Millan, Jr.'s two-run homer gave the RiverHawks their only scores.
Cotton improves to 2-1 with the win and Zoltak, who gave up all seven runs, drops to 1-1. The victory marks the first sweep of the season for Windy City as well as the first three-game winning streak.
Windy City hits the road Friday for the start of a nine-game road trip. It begins in Washington where the Bolts will take on the Wild Things at 5:35 CDT. Matt Jernstad (2-2, 1.42) will get the start for Windy City Friday night. The game can be heard on WXAV 88.3 fm and wxav.com.