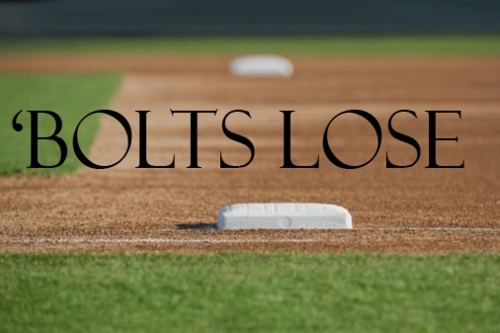 Dustin Williams pitched 7.2 brilliant innings but it wasn't enough on Friday night as the ThunderBolts fell to the Gateway Grizzlies 1-0 at Standard Bank Stadium.
Williams pitched his way through some early control issues as he walked the bases loaded in the first inning, but struck out Breck Draper to get out of the inning. After that, he settled down for the most part. He did walk six and hit a batter but none of those base runners came in to score. The Grizzlies had another bases loaded opportunity in the fifth with one out. But Williams struck out Logan Parker and got Draper to ground out to end that threat.
Windy City had their scoring chances early as well. With one out in the bottom of the first, Zach Aakhus walked and Ryan Basham doubled putting runners on second and third. But David Goodenough got Ryne White to pop out and Matt Miraldi made a diving catch in right field on a Jeremy Hamilton hit ball to end the inning. The Bolts also had three singles in the second inning but were unable to score.
Both Williams and Goodenough seemed to improve as the game went on. The former ended up throwing 135 pitches in 7.2 innings and striking out eight, but after he walked two straight hitters to load the bases, he was pulled for Brandon Garner. Garner struck out Landon Hernandez to get out of the eighth. Goodenough departed after seven innings, and the Bolts had a big chance in the eighth too. Aakhus hit a leadoff double and, after two strikeouts and two walks, Mike Torres faced Eric Gilliland with the bases loaded. Gilliland got him to ground out.
In the ninth, Matty Johnson led off for Gateway with a walk and moved up to third when Dan Jordan's attempt to pick him off sailed into right field. He scored on Tyler Heil's game-winning single. Gilliland pitched a one-two-three ninth and picked up the win (3-1). Garner took the loss for Windy City (0-1).
The same two teams go at it tomorrow night in game two of the series. John Flanagan (4-2) will take the mound for Gateway. The ThunderBolts have not yet announced a starter. The game begins at 7:05 with fireworks to follow. Radio coverage can be found on WXAV 88.3 fm.