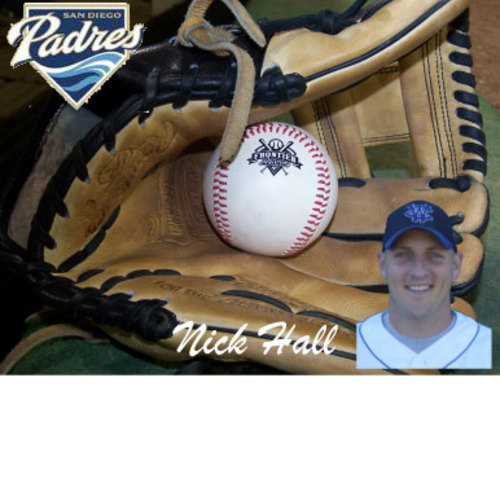 The Windy City ThunderBolts professional baseball team, 2007 and 2008 Frontier League champions, have announced that relief pitcher Nick Hall has had his contract purchased by the San Diego Padres. Hall will report to San Diego's spring training in February and is expected to be assigned to their double-A roster. Hall becomes the fifth member of the 2009 ThunderBolts' pitching staff to have signed with a Major League team, joining Shane Zegarac (Texas Rangers), Brendan Kloess (Chicago White Sox), Dylan Axelrod (Chicago White Sox), and Sean Heimpel (San Diego Padres).


After sitting out two seasons, Nick Hall returned to professional baseball with the ThunderBolts in 2009, emerging as the team's closer. Hall finished 2009 with a 4-1 record, 11 saves, and a 2.41 ERA over 40 games with 59 strikeouts in 41 innings. He dominated during the stretch run, not allowing an earned run in 14 August appearances while saving eight games and picking up a victory. From June 24 to the end of the regular season, Hall yielded only four earned runs in 30.1 innings.
Hall first signed with the Philadelphia Phillies as a non-drafted free agent for the 2006 season, appearing in 12 games for their Gulf Coast League affiliate with a 2-1 record and 6.91 ERA.
"Nick dominated the Frontier League this season and with a fastball that can reach the mid 90s earned himself another shot at affiliated ball," commented ThunderBolts' field manager Tommy Thompson. "With his build and improved control this season, he is a definite Major League prospect."
The Windy City ThunderBolts finished the 2009 season with a franchise record for attendance, posting a 26% increase as the team qualified for the Frontier League playoffs for the third consecutive season. For more information, please visit us online at www.wcthunderbolts.com or contact the ThunderBolts at 708-489-BALL or [email protected]