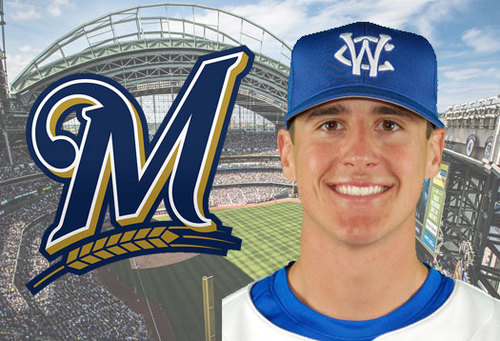 The Windy City ThunderBolts have announced that Dylan Prohoroff's contract has been purchased by the Milwaukee Brewers. Prohoroff, who had been the ThunderBolts' closer, becomes the second Windy City pitcher since the start of the 2019 season to join the affiliated ranks.
In 11 appearances so far this year, Prohoroff was arguably the most impressive relief pitcher in the Frontier League. He was tied for the league lead with seven saves at the time of his signing by the Brewers and he had not yet allowed a run. He had thrown more innings than any other pitcher in the league who still hadn't given up a run. In 12.2 innings, he had 12 strikeouts and allowed only three hits and a walk.
After being picked in the eighth round of the 2016 draft by the Pittsburgh Pirates out of Cal State Fullerton, Prohoroff spent three seasons with their organization, going 3-3 with a 4.29 ERA in 64 relief appearances. He joined the ThunderBolts after his release from the Pirates in spring training this year.
Prohoroff will get a second chance in affiliated baseball, joining Adam Oller, who had started Opening Day for the ThunderBolts before signing with the Giants, as ex-Bolts playing in Minor League systems. He will become the first ThunderBolt to appear in the Brewers' system since Bradley Blanks, who was picked up by Milwaukee in 2011.
Prohoroff is the 62nd ThunderBolt to be signed since 1999. At least two Windy City players have been picked up in 14 of the past 15 years.