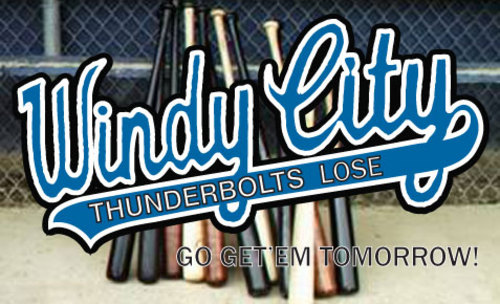 CRESTWOOD, IL—In a game that featured six lead changes, the Florence Freedom (15-13) evened up the series against the Windy City ThunderBolts (11-19) one game apiece Wednesday evening. Florence trailed by a run heading into the ninth, but put three runs across to win 11-9.
Windy City put the first run on the board as Nate Pittman scored on a throwing error by Florence's starter Jacob Wilson. That lead wouldn't last long as the Freedom's Gary Owens led off the 3rd with a triple and scored on Pablo Bermudez's single. The visiting team continued the offense as Bermudez singled in another run giving Florence a 2-1 lead.
The ThunderBolts came right back when Doug Joyce evened it up at two driving in Andrew Brauer. One inning later Windy City took its biggest lead of the game scoring three runs highlighted by a two-run homerun by Ryan Soares.
Florence took advantage of plenty of pitching mishaps as the Freedom brought home five runs in the 7th. With the bases loaded Jim Jacquot was hit by a pitch, Gary Owens followed with a two-run double and Junior Arrojo capped off the scoring with an RBI single.
All of the momentum shifted once again as Windy City scored four runs in the bottom half. Soares was once again the hero as the ThunderBolts' third baseman cleared the bases with a double.
Florence got one of those runs right back in the 8th when another bases loaded walk, this one to Jeremy Hamilton cut the score 9-8.
The 9th inning provided more runs and more drama as Florence brought around three more runs to take the lead and the game. With the bases loaded and one out Jacob Tanis cleared the bases with a double to give the Freedom a 11-9 advantage and eventually the game.
This series will be decided Thursday evening at Standard Bank Stadium. Windy City sends out Matt Wickswat (2-3, 5.75) to the bump against the Florence's Michael Oros (2-0, 1.11). First pitch is scheduled for 7:05 p.m. Fans that cannot make to the game can hear the broadcast on 88.3 FM WXAV and wxav.com.