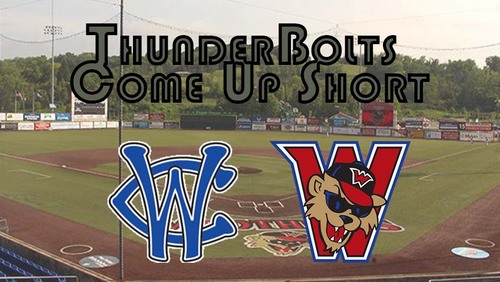 WASHINGTON, PA- The Windy City ThunderBolts dropped the first game of a three-game series against the Washington Wild Things 7-0 Friday night at Wild Things Park.
A four-run fifth inning for Washington and a dominant pitching performance by Dariel Fregio capped off the first game the series.
Washington (47-47) struck in the bottom of the third inning with an RBI single by Carson Clowers for a 1-0 Wild Things lead.
The Wild Things continued to accumulate their lead. In the bottom of the fifth, all-star catcher Melvin Novoa ripped an RBI double gaining a 2-0 Washington lead. Following a wild pitch adding another Washington run, a walk with the bases loaded made it 4-0. Moments later, a sacrifice fly by Anthony Brocato pulled Washington ahead 5-0.
Novoa gave the Wild Things a 6-0 lead with another RBI double in the bottom of the sixth. Clowers added another RBI single off Windy City righty Cole Bellair, for a commanding 7-0 score.
Windy City (41-52) received hits from Will Riley, Jake Boone, and Paul Coumoulos.
Bolts starting pitcher Carsie Walker (1-2) tossed 4.1 innings, surrendering four earned runs on three hits while walking two and striking out two.
Washington starting pitcher Daniel Fregio (4-2) pitched a complete game shutout surrendering three hits while walking zero and striking out ten.
Windy City is back in action Saturday night at Wild Things Park against the Washington Wild Things with a 6:05 CDT first pitch. Taylor Sugg (4-8, 5.57) starts for the ThunderBolts. The broadcast can be found at wcthunderbolts.com.