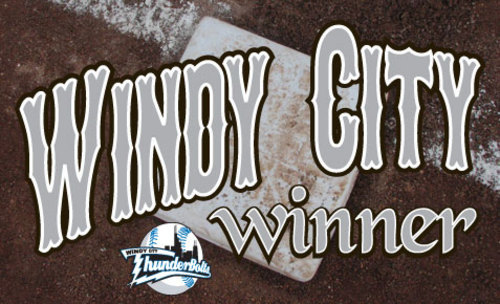 FLORENCE, KY – The ThunderBolts scored two runs in the first inning and never trailed on their way to a 7-2 win over the Florence Freedom at UC Health Stadium Saturday night.
Coco Johnson led off with a single and moved to second on a balk. He scored on Blair Beck's base hit. After stealing second base, Beck scored on a Reggie Lawson single, giving the ThunderBolts (2-1) the early 2-0 edge.
They added a run in the second after back-to-back walks, when Taylor Smart singled home Cody Keefer.
Florence (1-1) scored their first run in the third with two outs. Travis Weaver doubled and crossed the plate on a Daniel Fraga single. The Freedom put two men on base but Clay Chapman struck out Austin Newell to prevent further damage.
The game was blown open in the fourth. Keefer and Corey Bass each walked and Johnson came up with an RBI single. Both Bass and Johnson would score on Tim Zier's base hit. The ThunderBolts would finish the game with 10 hits, all singles.
Bass's base hit in the sixth inning scored Johnny Eierman, who had walked to finish Windy City's scoring.
Florence's final tally was posted in the seventh when they came up with three straight singles and Newell garnered the RBI.
Chapman (1-0) earned the victory, allowing just one run on five hits over six innings. He walked three and finished with five strikeouts. Clayton Crum (0-1) gave up six runs in 3.2 innings and walked away with the loss.
The ThunderBolts will conclude their three-game series with the Freedom and their first road trip of the year on Sunday night. Jake Fisher will oppose Florence's Patrick McGrath. First pitch is scheduled for 5:05 CDT from UC Health Stadium. The broadcast can be heard on WXAV 88.3 FM and wxav.com.