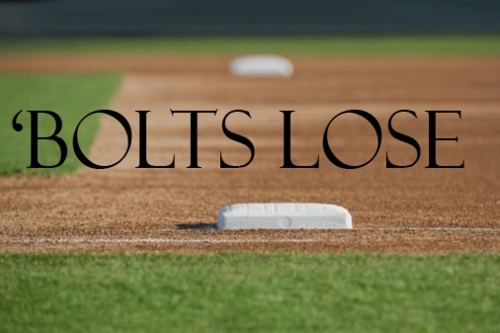 ROCKFORD, IL – A day after dropping a 12-8 decision in Rockford, the ThunderBolts lost a pitchers' duel as the RiverHawks' Mike Lee outdueled the ThunderBolts Stephen Sauer in a 3-1 Bolts loss Tuesday night at RiverHawks Stadium.
The ThunderBolts had some early chances against Lee, but couldn't capitalize. They had runners at second and third with two outs in the second but Lee struck out Andy Chriscaden, making his professional debut to get out of the jam. In the third, Chris Wade singled and stole second base with one out, but again Lee came up with two more big strikeouts and the Bolts didn't score.
In the fourth, Brandon Decker put Windy City in front 1-0 on his third home run of the year.
Rockford answered very quickly with two in the bottom of the fourth. After Evan Button and Jet Butler reached to start the inning, Javier Herrera and Michael Hur picked up RBI hits to give the RiverHawks a 2-1 lead that they would not relinquish.
From that point, the ThunderBolts offense was stymied. They collected just two hits the rest of the way, an eighth inning single for Mike Torres and a ninth inning single for Zach Aakhus. Neither hit amounted to anything as the Bolts got just one runner to second base. Overall, they left seven men on base.
Sauer pitched well for the ThunderBolts, striking out seven in 7.2 innings, but Rockford added an insurance run against him in the eighth. Matt Greener singled home Jet Butler, who had reached on a fielder's choice.
Lee (1-0) picked up the win, going six innings. Sauer (2-1) took his first loss of the season.
Game three of the series is Wednesday night at 7:05 at RiverHawks Stadium. The Bolts will try to avoid the sweep with Dustin Williams (2-2, 6.00) getting the start. Rockford will counter with Cory Trudell (0-1, 5.40). The game broadcast can be heard on sportsjuice.com.

Box Score