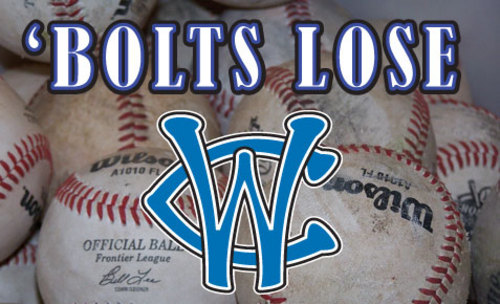 Daniel Howard pitched seven strong innings as the River City Rascals took game two of their series with the Windy City ThunderBolts 6-4.
River City took a 1-0 lead in the second inning on an RBI single from Ryan Wehrle. The Rascals increased the lead to 3-0 with a couple of unearned runs in the third. A Chad Maddox double in the fourth scored Chris Colton and made it 4-0 RC.
Windy City got a run back in the sixth as Tyler Farrar led off with a double. He moved to third on a fly out by Dan Jordan and came in to score on an RBI single by Gilberto Mejia. Just like the night before, however, after the Bolts scored, River City responded right away with an RBI double from Scott Houin, scoring a pair and making it 6-1.
The ThunderBolts continued to battle as Vinnie Scarduzio led off the seventh inning with a solo homer to cut the Rascals advantage to 6-2. Windy City further chopped into the River City lead in the eighth as Dan Jordan blasted a two-run homer just to the right of centerfield to pull to within 6-4.
That was a close as the Bolts would get however as Jason Lowey shut the door to end the eighth and through the ninth for his sixth save of the year. The runs came in support of Daniel Howard (2-2) who got the win going seven innings, allowing two runs, walking none and striking out six. Ross Stout (3-1) suffered his first loss of the season.
The final game of the series will feature Stephen Flake (0-2, 5.52) on the mound for Windy City against Chris Ingoglia (3-2, 4.78) for the Rascals. It is a day game with the pregame starting at 10:45 a.m. on WXAV. For information or tickets, call 708-489-BALL stop by the Standard Bank Stadium ticket office or go to the team's website at
www.wcthunderbolts.com
.