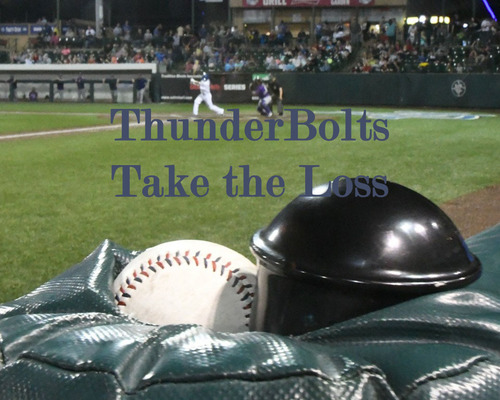 JOLIET, IL – On a pitcher friendly night at DuPage Medical Group Field, the Joliet Slammers bested the ThunderBolts 3-1 Friday night to even the season-opening series at one win each.
With temperatures in the mid-40's and the wind blowing in, offense was hard to come by as the two teams managed just nine combined hits. The Slammers (1-1), though, took advantage of some shaky ThunderBolts defense. In the bottom of the fourth, Brylie Ware singled and advanced to second on an error. He scored on a Brian Parreira base hit for the game's first run. A passed ball was followed by a Lane Baremore RBI groundout that put the Slammers ahead 2-0.
They added a run the next inning on another ThunderBolts error that scored Alonzo Jones, who had singled earlier in the frame.
The Bolts (1-1) fought back in the seventh. Rob Calabrese singled and Jairus Richards walked. After both stole a base, there were runners at second and third with one out. Pinch hitter Jake Hirabayashi broke the shutout with a sacrifice fly but the scoring stopped there as the Joliet bullpen shut the door. Only one more hitter reached base over the final two innings.
Bobby Milacki (1-0) pitched five shutout innings in his Frontier League debut and picked up the win for the Slammers. Kenny Mathews (0-1) struck out five over five innings but took the loss. All three of the runs he allowed were unearned.
The four-game series with the Slammers will return to Crestwood on Saturday night for the first fireworks night of the year at Ozinga Field. Cole Bellair makes the start for Windy City and Joliet will counter with Cam Aufderheide. First pitch is scheduled for 7:05 CDT and the game will be broadcast on FrontierLeagueTV.com and WXAV 88.3 FM.