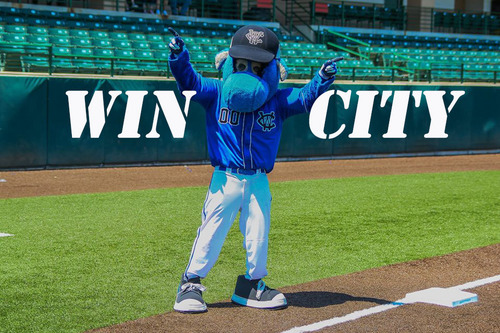 O'FALLON, MO – The ThunderBolts hit a season-high five home runs and built a big early lead on their way to an 8-3 win over the River City Rascals at Carshield Field Thursday night.
The Bolts (31-44) took a 3-0 lead after only three batters as Michael Mateja reached on an error, Brynn Martinez singled and Tanner Gardner hit the first home run of the game and his first of the year.
The Rascals (42-34) scored their first run on a Braxton Martinez double in the bottom of the inning but the Bolts quickly responded.
Christian Funk homered the second pitch of the second inning to rightfield to make the score 4-1. Mateja followed with his first Windy City homer on the very next pitch and Martinez hit the following pitch over the rightfield wall to make it three home runs on three pitches and put the ThunderBolts ahead 6-1.
Gardner's second home run of the game came in the fourth inning, a two-run shot that gave him five RBIs for the game and made it an 8-1 lead.
River City made the game interesting, getting a Trevor Achenbach solo homer in the sixth and a Nolan Meadows RBI double in the eighth. Twice in the final four innings, the Rascals loaded the bases but didn't score.
Blake Hickman came out of the bullpen with the bases full in the eighth and got a strikeout before pitching a 1-2-3 ninth for the save.
Tyler Thornton (5-2) pitched seven innings and allowed two runs for the win and Travis McQueen (3-2) allowed eight runs (seven earned) over six innings to take the loss.
The ThunderBolts continue their road trip with a new series beginning Friday against the Gateway Grizzlies. Cole Bellair (2-4, 5.53) gets the game one start for Windy City. First pitch from GCS Credit Union Ballpark is scheduled for 7:05 and the broadcast can be heard on WXAV, 88.3 FM and wxav.com.