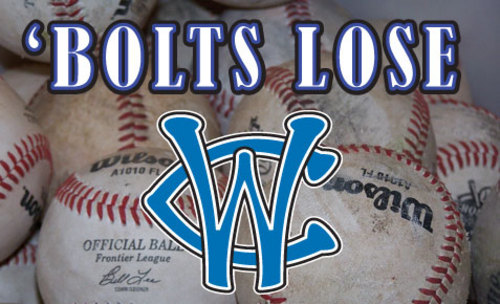 MARION, IL – The ThunderBolts left 12 men on base and the Southern Illinois Miners scored five runs late to complete a three-game sweep of Windy City on a 5-3 win Monday night at Rent One Park.
The ThunderBolts struck first with a first-inning run for the eighth time in nine games. Brandon Anderson walked, stole second, reached third on a wild pitch and scored on a Zach Aakhus sacrifice fly that sent Eric Suttle back to the left field wall.
That was all the Bolts got in the first and in the second, they loaded up the bases with one out but were unable to score.
Todd Privett cruised through five innings, allowing just two hits and no runs, but his first pitch of the sixth was pounded over the left field wall by Eric Suttle to tie the game at one. The next inning, Nate Hall led off with a solo homer and the Miners had their first lead of the game at 2-1.
Windy City had a great opportunity to tie or take the lead in the eighth. For the second time in the game, they loaded the bases with one out but after a groundout and a strikeout, they did not score.
Things got out of hand in the bottom of the eighth. The Bolts used five pitchers in the inning, and no one seemed to be able to get an out. The Miners scored three runs on two hits and three walks. Jereme Milons and Hall came up with RBI hits and they got their final run on a fielder's choice grounder in which the throw came home, but Larry Pempek did not keep his foot on home plate.
The ThunderBolts mounted a rally in the ninth when Aakhus singled home Pempek and put runners at the corners with no outs and the tying run up, but Ben Shivers came out of the bullpen to retire the next three batters in a row to win the game 5-3.
Darrin Tew pitched 1.1 innings of relief for the win (2-0) and Privett picked up a tough loss (5-3).
Windy City heads to Normal next to begin a three-game series with the CornBelters. Bryant Cotton (3-2) gets the start in game one against Bobby Pritchett (4-2). Tuesday's game will begin at 7:00 and can be heard on WXAV 88.3 fm and wxav.com.
Box Score