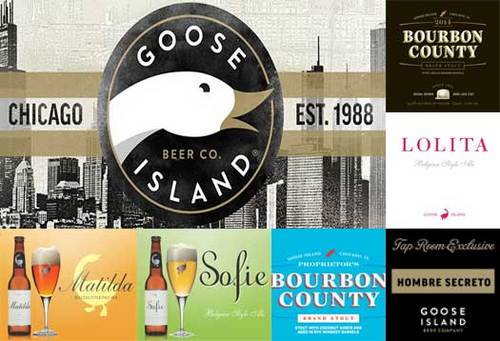 The Windy City ThunderBolts and Goose Island Beer Company out of Chicago are proud to announce Goose Island Night on Saturday, May 13th when the ThunderBolts take on the Washington Wild Things at 6:05 pm. For just $30 you can enjoy just under 100 ounces of beer including tastings from some of Goose Island's rarest brands. Finally cap the night off with our famous postgame fireworks show presented by Lakeshore Beverage.
- Box Seat ticket to ThunderBolts -vs- Washington at 6:05 pm (tasting start at 5:30 pm)
- 3 oz. tasters of Bourbon County Brand Stout Proprietors, Bourbon County Brand Stout original, GI Matilda, GI Sofie, GI Hombre Secreto, and GI Lolita
- To keep your thirst quenched between tasters you get five (5) 16 oz draft of GI Four Star Pils
- Enjoy our postgame fireworks presented by Lakeshore Beverage
Also during the night representatives from Goose Island will be on-hand giving out GI giveaways and brewery tours.