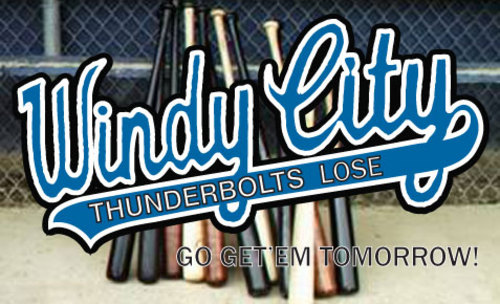 FLORENCE, KY – The Florence Freedom hit three home runs in the fourth inning and scored seven unanswered runs to erase an early deficit and defeat the Windy City ThunderBolts 7-1 at UC Health Stadium Friday night.
Reggie Lawson gave the ThunderBolts (1-0) an early lead as he took the first pitch of the second inning over the left field wall for his first home run of the year, making the score 1-0.
Freedom starter Jeremy Gooding did not run into much trouble after the Lawson homer. He retired 14 of the next 15 hitters and only allowed four hits in 6.1 innings overall.
Brady Muller got off to a good start for the ThunderBolts, throwing three scoreless frames but the game took a turn for the worse in the fourth inning. Collins Cuthrell and Andrew Godbold hit back-to-back home runs to take a 2-1 lead and two batters later, Garrett Vail homered to make the score 3-1.
The Freedom added two more runs in the fifth with Cuthrell driving home Daniel Fraga and Taylor Oldham, both of whom had walked, on a two-out single.
Josh Henderson and Vail each singled in the sixth in front of Oldham, who singled home Henderson. Vail scored on the same play when the ball was mishandled by Coco Johnson in left field.
Gooding (1-0) earned the win and the Florence bullpen picked up where he left off with Pete Levitt and T.J. Bozeman allowing just one combined hit over 2.2 innings. Muller (0-1) gave up five runs in five innings and took the loss.
The ThunderBolts will continue their three-game series with the Freedom on Saturday night. Clay Chapman will make his ThunderBolts debut on the mound and he will be opposed by Florence's Clayton Crum. First pitch is scheduled for 5:05 CDT from UC Health Stadium. The broadcast can be heard through wcthunderbolts.com.