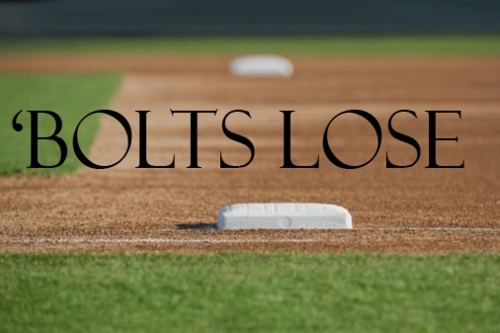 CRESTWOOD, IL – The Frontier Greys jumped ahead early and never looked back as they downed the ThunderBolts 11-3 at Standard Bank Stadium Wednesday afternoon.
The Greys (26-28) got started offensively in the first inning when Julio Rodriguez and Brandon Tierney singled and scored on two-out base hits from Dillon Haupt and Zach Tanner, respectively.
The ThunderBolts (20-35) tied the score in the bottom of the inning when Coco Johnson doubled and Austin Gallagher hit his fifth home run of the year.
The second began with a walk to Greys catcher Mike Falsetti, who came around on Francisco Rosario's two-run homer, putting the Greys back ahead 4-2.
That score held until the fifth when the Greys put two men on base to begin the inning. Danny Jimenez struck out the next two batters but couldn't get out of the jam as he hit Jhiomar Veras with a pitch and Falsetti cleared the bases on a double.
The Greys put the game away with a four-run sixth. Scott Carcaise hit an RBI double and Haupt knocked in two runs on a triple to make the score 10-2. They added one more on a Ben Lodge sacrifice fly.
Windy City threatened one more time with the first three batters reaching in the sixth. Ransom LaLonde singled and Mike Torres walked before Gallagher brought home a run on a single. Justin D'Alessandro settled in to get the next three outs and the Bolts did not score again.
D'Alessandro (4-5) allowed three runs in six innings for the win and Jimenez (2-6) gave up seven runs in 4.2 innings to take the loss.
The ThunderBolts and Greys wrap up their four-game series on Thursday night. Travis Tingle (2-5, 3.28) will be on the mound for Windy City against the Greys' Jordan Kraus (5-3, 2.44). WWE legend Mick Foley will be in attendance and Pro Wrestling Blitz will put on a postgame show. First pitch is scheduled for 7:05 and the game broadcast can be heard on WXAV 88.3 FM and wxav.com.