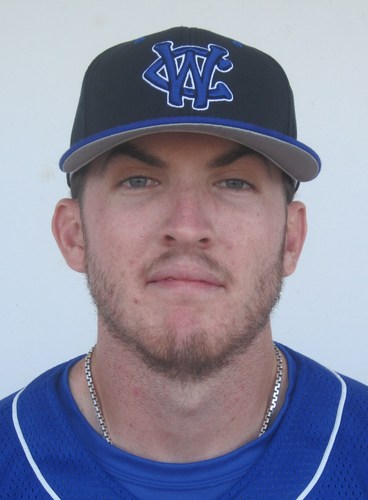 CRESTWOOD, IL – Kyle Robinson's five hits led the way for the ThunderBolts Thursday night, but it was Jayce Ray who came up with the game-winner, a walk-off single in the ninth that gave the ThunderBolts a 9-8 victory over the Frontier Greys, capping a wild ninth inning at Standard Bank Stadium.
The Greys took two early leads, going ahead 2-0 in the first on RBIs from Eric Avila and Blake Bergeron.
The ThunderBolts loaded the bases in the bottom of the first on two walks and a hit batter before Robinson's two-out single tied the score at two.
The Greys' second lead came in the third. With the bases loaded and two out, JJ Muse drove in a run on a single. Avila was thrown out at the plate on the same play, holding the score at 3-2.
The Bolts tied it up again thanks to Robinson's RBI double in the bottom of the frame.
The Greys took another two run lead in the top of the seventh. With two on and two outs, Avila chased Bolts starter Brian Oliver from the game with a two-run triple, making it 5-3.
This time it took two innings, but the Bolts did respond. In the bottom of the eighth, Robinson's homer brought the Thunderbolts to within one. Later, Ray was at first with two outs when a botched pickoff attempt helped move him to second. The Bolts then got three straight RBI singles from Evan Button, Mike Torres and Ryan Soares, taking their first lead of the night at 7-5.
Michael Click came on looking to convert his 14th straight save, but it wasn't to be. The Greys loaded the bases on a single and two walks. One run scored on a passed ball and with two outs, Click and Bergeron dueled to an 11 pitch at bat that ended with a two-run single, giving the Greys an 8-7 lead.
Not to be outdone, Robinson hit a one-out double in the bottom of the ninth. He scored on an Andrew Brauer single to tie the score. Ray followed with his walk-off hit, scoring Brauer.
Click (2-0) picked up the win and Bryce Shafer (0-4) took the blown save and the loss.
The ThunderBolts will look for a sweep of the Greys on Friday night, Pet Night at Standard Bank Stadium. Game three will feature Travis Tingle (3-5, 3.88) pitching for the Bolts against Mark Pope (2-2, 3.98). First pitch is scheduled for 7:05 and the broadcast can be heard on wcthunderbolts.com.