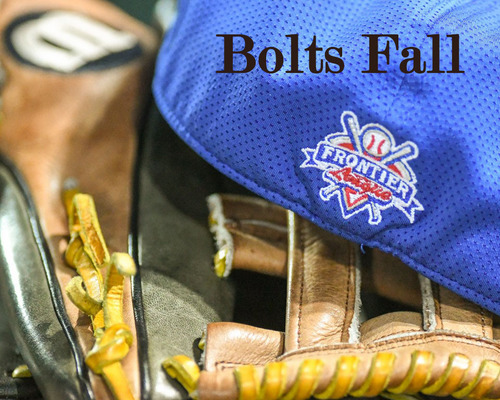 SAUGET, IL – The Gateway Grizzlies put five runs on the board in the bottom of the first inning and carried that big frame to an 8-4 win over the ThunderBolts, ending the Bolts' three game winning streak, at GCS Credit Union Ballpark Thursday night.
The ThunderBolts (4-2) jumped out to a quick lead as the first three batters of the game each reached on a hit. Singles for Zac Taylor and Dan Robinson preceded a Rob Calabrese RBI base hit. Robinson later scored on a Jamey Smart sacrifice fly.
It didn't take long for Gateway (3-4) to respond. They racked up six hits in the bottom of the first inning on their way to a 5-2 lead. Dustin Woodcock's two-run double was the big knock in the frame and Nick Rotola and Justin Jones chipped in with RBI hits as well.
The Grizzlies added two more to their lead in the bottom of the third. Rotola hit a solo home run and Andres Regnault singled and later scored on a wild pitch.
Down by five, the ThunderBolts made a game of it in the top of the sixth. Back-to-back doubles for Jose Layer and Peyton Isaacson plated one run and Brynn Martinez singled home Isaacson to make it 7-4. The Bolts ended up loading the bases with two outs but Augie Sylk got Jairus Richards to fly out to end the threat.
The Grizzlies added insurance with a run in the bottom of the inning to put the game away.
Jorge Tavarez (1-0) allowed four runs over 5.2 innings and picked up his first win of the year. Kenny Mathews (0-2) lasted just 2.2 innings for the Bolts, allowing seven runs in the loss.
The ThunderBolts continue their five-game road trip at Joliet on Friday night. Cole Bellair (1-0, 0.00) gets the Windy City start against Tyler Jandron (0-0, 0.00) for the Slammers. First pitch from DuPage Medical Group Field is scheduled for 7:05.