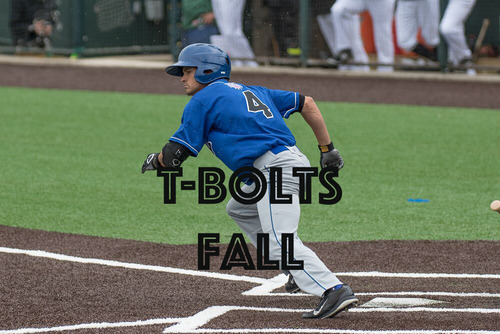 NORMAL, IL – The Normal CornBelters put up eight runs on 12 hits to give the ThunderBolts their biggest loss of the season, 8-0 at The Corn Crib Sunday night.
The CornBelters (6-9) scored their first runs in the third inning as Tyler Beckwith doubled and Santiago Chirino singled him home. Later in the inning, Derrick Loveless singled home Chirino to make it 2-0.
The ThunderBolts (7-7) had a chance the following inning as they put runners at the corners with only one out on a single and an error. David Oppenheim tried to score from third base on a Larry Balkwill grounder but was thrown out and they did not score. The Bolts would put at least one runner in scoring position in every inning between the third and eighth but they were unable to break through.
Normal pushed its lead up to five in the fourth inning. They loaded the bases on a walk, a hit batter and a bunt single and Zac Westcott walked Chirino to force in a run. A Nick Cain sacrifice fly and a Tanner Lubach RBI double chased Westcott from the game.
Back-to-back doubles for Cody Erickson and Tyler Beckwith in the fifth inning made it 6-0 and Chris Iriart and Justin Fletcher came up with RBI singles in the sixth to cap the scoring.
Westcott (0-3) lasted only 3.2 innings, his shortest outing since June 22, 2017, and allowed five runs in the loss. Jacinto Garcia (2-0) threw five shutout innings for the win.
The ThunderBolts take the next two days off before returning home to take on the Schaumburg Boomers on Wednesday night. It is Win it Wednesday and Patrick Ledet (2-0, 1.92) will be on the mound for the ThunderBolts against Schaumburg's Steven Ridings (1-2, 2.50). First pitch is scheduled for 7:05 and fans not in attendance can hear the radio broadcast through wcthunderbolts.com.