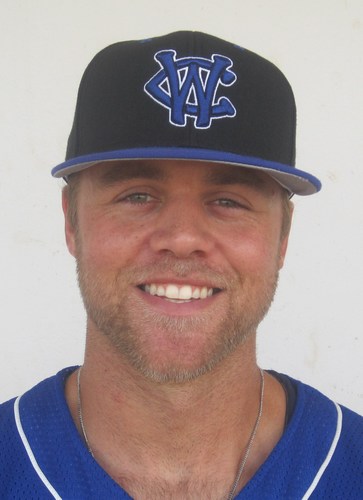 WASHINGTON, PA – Evan Button's two-run homer in the ninth inning gave the ThunderBolts their second straight ninth-inning victory over the Washington Wild Things in a 7-5 final at CONSOL Energy Park Sunday night.
Chad Cregar gave the ThunderBolts a 2-0 lead right off the bat with a two-run homer in the first, his fourth of the year.
Ryan Soares's groundout scored Chase Tucker, who had singled in the third inning, making the lead 3-0.
The Bolts took their biggest advantage of the day in the top of the fifth. They loaded the bases on two walks and a single and Soares brought home two more runs on a single, making the score 5-0.
The Wild Things' bats came to life in the bottom of the fifth. Three straight singles loaded the bases to begin the inning before Matt Wickswat walked Mario Mercedes to put the Things on the board. The next batter, C.J. Beatty, cleared the bases with a triple, cutting the lead to 5-4.
The Bolts called down to the bullpen and Jake Roberts put the lid back on the Washington offense. The Wild things tied the score on a Stewart Ijames sacrifice fly, but didn't have another baserunner until the ninth inning.
The score remained tied at five into the ninth, when Tucker hit a one-out single off of Amalio Diaz. Evan button followed with his second home run in as many days, giving the Bolts a 7-5 lead.
Despite a leadoff double for Shain Stoner in the bottom of the ninth, the Wild Things did not score.
Jessie Snodgrass (2-0) struck out four over two perfect innings for the win and Diaz (0-2) gave up his first runs since July 22 in taking the loss. Michael Click earned his 17th save.
The ThunderBolts will go for six straight wins and a series sweep Monday against the Wild Things. The series finale will pit Daniel Cropper (6-4, 4.64) against Dayne Quist (6-2, 2.92). First pitch from CONSOL Energy Park is scheduled for 6:05 and the broadcast can be heard on WXAV, 88.3 FM and wxav.com.