Contact Info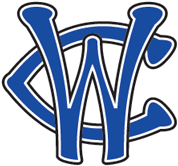 Contact Information
For specific questions on anything ThunderBolts, please contact the correct ThunderBolt rep below. For general questions about the ThunderBolts, please use the general contact information below. Thank you!


For questions on...

staff employment and Internships contact Mike Lucas via email at mlucas@wcthunderbolts.com.

Mailing Address
Windy City ThunderBolts
Standard Bank Stadium
14011 South Kenton Avenue
Crestwood, Illinois 60445

Main Phone Line
708.489.BALL (2255)

Fax Line
708.489.2999

Web Site
www.WCTHUNDERBOLTS.com

General Email
info@wcthunderbolts.com

Box Office Hours
Game Day In-Season: Open at 8 am Monday-Friday, 10 am Saturday, & 12 pm Sunday. Close 30 minutes after game.

Non-Game Day In-Season: 8 am-5 pm Monday-Friday, 10 am-2 pm Saturday, closed Sunday.

Off-Season: 8 am-5 pm Monday-Friday, closed Saturday & Sunday.

Currently we are in IN-SEASON Hours
In-Season hours began again on Monday, April 21, 2014 at 8:00 am.
Off-Season hours will back in session sometime September 2014.

Unless we have an event or game, we are closed on the following holidays: New Year's Day, Memorial Day, Independence Day, Labor Day, Wednesday before Thanksgiving, Thanksgiving, Friday after Thanksgiving, Christmas Eve, Christmas, & New Year's Eve.